Japanese-American internment survivors protest U.S. treatment of migrants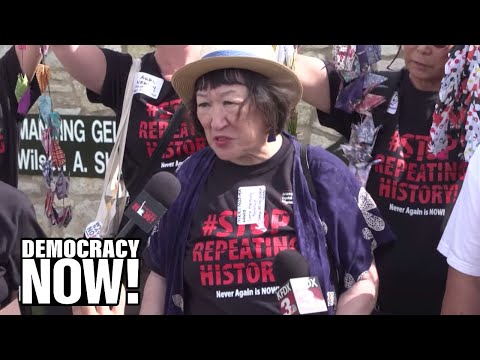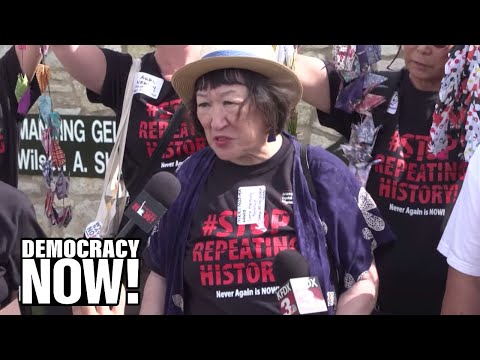 Five Japanese-American elders protested Saturday at the Fort Sill army base in Oklahoma, where the Trump administration plans to indefinitely detain 1,400 migrant children. Fort Sill was an internment camp for 700 Japanese-American men in 1942. It was one of more than 70 sites where the U.S. government incarcerated about 120,000 Japanese Americans during World War II.
#DemocracyNow
Democracy Now! is an independent global news hour that airs on nearly 1,400 TV and radio stations Monday through Friday. Watch our livestream 8-9AM ET: https://democracynow.org
Please consider supporting independent media by making a donation to Democracy Now! today: https://democracynow.org/donate
FOLLOW DEMOCRACY NOW! ONLINE:
YouTube: http://youtube.com/democracynow
Facebook: http://facebook.com/democracynow
Twitter: https://twitter.com/democracynow
Instagram: http://instagram.com/democracynow
SoundCloud: http://soundcloud.com/democracynow
iTunes: https://itunes.apple.com/podcast/democracy-now!-audio/id73802554
Daily Email Digest: https://democracynow.org/subscribe
Democracy Now!